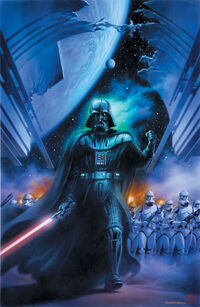 As you know, Lucasfilm today announced that the new animated series, Star Wars Rebels, will be set between Revenge of the Sith and A New Hope. Since they're between the two trilogies, that leaves a number of characters who could possibly return:
Darth Vader
Emperor Palpatine
Bail Organa
Princess Leia
Obi-Wan Kenobi
Yoda
And more!
Assuming The Clone Wars aren't tied up in a bow before this new series, Ahsoka Tano could even factor into this series.
What existing, and alive, characters would you like to see in Rebels?