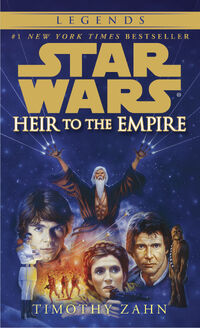 If you didn't see the news, yesterday Lucasfilm announced that Star Wars Episode VII and the rest of the new Star Wars films would not be following the continuity of the Expanded Universe. Although books from the Expanded Universe, such as Heir to the Empire, will continue to be printed and sold under a new "Legends" banner, the Expanded Universe is not official canon.
Only the movies, The Clone Wars, Rebels, and new books and comics will be considered official canon. All new stories will be part of one unified, canonical universe.
What do you think of this decision? Are you happy that the films have a newfound freedom to tell whatever story they want, or disappointed that the films won't follow fan-favorite stories that have been told for over thirty years?