<nomobile>
</nomobile>
Are you such a huge Star Wars fan that you dream of visiting galaxies far, far away? While you may not be able to charter the Millennium Falcon, you can plan out a vacation around the real-world Earthen locations where many of your favorite Star Wars movies were filmed. We selected 10 locations from across all the films to create the ultimate Force travel itinerary.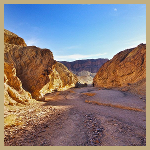 Death Valley National Park, California, USA - Multiple Locations, Tatooine, A New Hope In January 1977, George Lucas took a second-unit crew to Death Valley. Several locations there were used for Tatooine shots not filmed in Tunisia.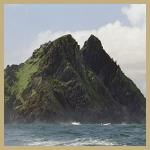 Skellig Michael, Ireland - The island location for the First Jedi Temple, The Force Awakens - Located off the coast of Ireland, the island of Skellig Michael is a UNESCO World Heritage site that holds the remains of a sixth century monastery. It is the location of Luke Skywalker's hideout, the First Jedi Temple, in Star Wars: The Force Awakens.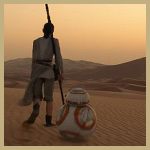 Rub' al Khali Desert, Abu Dhabi - Jakku, The Force Awakens This desert location, known locally as the Empty Quarter, is on the outskirts of Abu Dhabi. J.J. Abrams filmed here for scenes on the planet Jakku in The Force Awakens.
- While visiting Tunisia, stay at Hilton Abu Dhabi .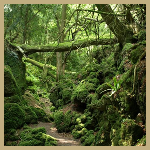 Puzzlewood, Forest of Dean, England - Takodana forest, The Force Awakens When you're watching Kylo Ren hunt down Rey after she flees Maz Kanata's castle, you're actually seeing Puzzlewood, a picturesque woodland site in England's historic Forest of Dean. It's also been a location for Merlin and Doctor Who.
- While visiting Puzzlewood Forest, stay nearby at Hilton Cardiff [1 hour away].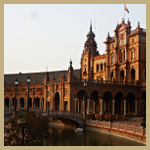 Plaza de España, Seville, Spain - Theed, The Phantom Menace - The beautiful Plaza de España was used in The Phantom Menace and Attack of the Clones for exterior shots of the city of Theed on the planet Naboo. Bonus: It was also prominently featured in the 1962 classic Lawrence of Arabia.

- While visiting Plaza de 

España, stay nearby at 

Hilton Vilamoura As Cascatas Gold Resort [2 hours, 15 min. away from Seville

].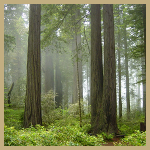 Redwood National Park, California, USA - Endor forest, Return of the Jedi - For Endor, where the Rebels and Ewoks join forces to fight the Empire in Return of the Jedi, George Lucas wanted "a cradle of life environment." Scenes for were filmed here during April and May 1982.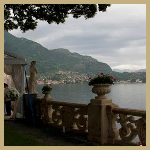 Villa del Balbianello, Lake Como, Italy - Padme and Anakin's wedding spot, Attack of the Clones - This picturesque villa was also used for Padme's lake retreat in Star Wars: Episode II Attack of the Clones, and although the building's true exterior was digitally replaced the natural beauty of the location shines through.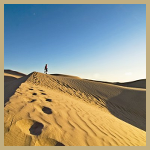 Buttercup Valley, Yuma Desert - Location used for the Great Pit of Carkoon scene, Return of the Jedi - The Great Pit of Carkoon sequences in Return of the Jedi, where the Sarlaac makes its home and Jabba the Hutt meets his demise, were shot here. New scenes in the Special Editions, where the stormtroopers find evidence of the droids, were also shot here and edited into existing footage.
- While visiting Buttercup Valley, stay nearby at Hilton San Diego Bayfront [2 hours, 30 min. drive].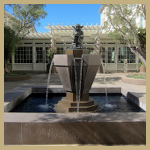 Letterman Digital Arts Center at the Presidio Trust in San Francisco - Located in the historic Presidio National Park, the Letterman Digital Arts Center is the headquarters of Lucasfilm, housing Industrial Light & Magic, Animation, and more on a serene 23-acre campus. The iconic Yoda fountain, a landmark for fans and visitors, proudly marks the main entrance to the complex.
- While visiting San Francisco, stay at the Hilton San Francisco Union Square .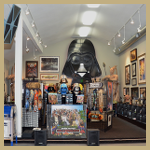 Rancho Obi-Wan - Star Wars Collection Museum - Petaluma, California - The world's largest Star Wars collection can be found here at Steve Sansweet's Rancho Obi-Wan museum. Bonus: George Lucas shot many of the iconic cruising scenes in American Graffiti here.

Think you're a world-class Star Wars expert? Test your knowledge by watching our Qwizards Star Wars trivia challenge.
<flite guid = "4a9667ad-592d-4297-b3b8-5ea708c717fc" width="300" height="600"/>


Atmoore
•
According to the Wookieepedia:
For those of who were Star Wars fans, which section you preferred to? Legends or Canon?

BearsGo
•
1

Red Plate

1.1

Characters

1.1.1

EJ-4384 

1.1.2

Zekiel Gured 

1.1.3

Nash [1]

1.2

Best Scenes

1.2.1

Leia Lightsaber [2]

1.2.2

Green Guys [3]

1.3

The End [4]
Red Plate tells the story of a First Order Stormtrooper. He d…
See more >
Community content is available under
CC-BY-SA
unless otherwise noted.