According to J.J. Abrams and Bryan Burk, Star Wars Episode VII is likely to begin shooting in the beginning of 2014. It has been confirmed that the film will be shot in the United Kingdom, though there are no confirmed specifics. This page will overview the rumored and, once we know more, confirmed Star Wars Episode VII filming locations.
This page will be updated frequently whenever there is news regarding a filming location, including confirmed and rumored locations.
Confirmed locations
Edit
Pinewood Studios
Edit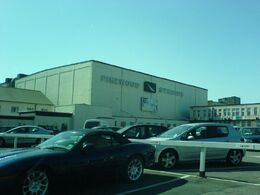 Main article: Pinewood Studios
Pinewood Studios is a famous film studio in the United Kingdom. The studio has been home to films such as the James Bond franchise, Superman, and most recently films such as The Muppets... Again! and Maleficent.[1]
On October 24, 2013, after months of rumors and speculation, Lucasfilm confirmed that Star Wars Episode VII would be filming at Pinewood Studios beginning in Spring 2014.[2]
Puzzlewood (Forest of Dean)
Edit
Puzzlewood is an ancient woodland site and tourist attraction in the Forest of Dean, Gloucestershire.
Rumored locations
Edit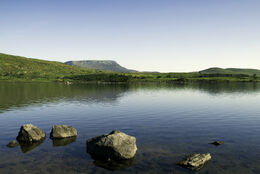 On May 26, 2013, Sunday World reported that Episode VII director J.J. Abrams was looking to film in Ireland. According to the report, "Insiders say that Abrams, currently the most successful director in Hollywood, is "extremely keen" to film here, so we might just see some Jedi roaming the streets of Ennis in the near future." The World reported that Abrams had already met with Irish film executives "to discuss his plans," and "has even begun to informally scout potential locations." (Nerd was here)
Given that Episode VII will be filmed in London, the paper says, "Abrams is considering shooting some key scenes for the blockbuster here." Abrams himself said he had "looked at potential beauty spots including Sligo, the Burren and Donegal during a recent holiday."[3]
This rumor has not been officially confirmed.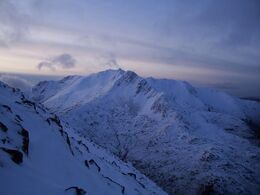 On May 4, 2013, The Sun in the United Kingdom reported that part of Episode VII would be filmed in the Scottish Highlands and the Isle of Skye in Scotland. According to The Sun, "Location bosses feel Scotland possesses stunning scenery perfect for movie backdrops. They will look great on the big screen and the rock formations will replicate the perception of mountainous planets. It will be the first time Star Wars has ever been shot north of the border."[4]
No sources were named, but The Sun did note that other recent blockbusters like The Dark Knight Rises and Skyfall also filmed in Scotland, so Episode VII would not be outside the realm of possibility.[4] However, this rumor has not been officially confirmed.
Notes and references
Edit
Community content is available under
CC-BY-SA
unless otherwise noted.