Since 1977, Lucasfilm and various publishers have released hundreds of Star Wars comics throughout all eras of galactic history, beginning with an adaptation of Star Wars Episode IV: A New Hope. Comics have shown events in the Star Wars galaxy as early as the formation of the Jedi Order in Dawn of the Jedi, and as late as over 100 years after Star Wars Episode VI: Return of the Jedi. Dark Horse Comics has been the Star Wars comic publisher since 1991.
This page documents information about all of the confirmed and upcoming Star Wars comic books that will be released.
Upcoming comics
Edit
September 2013
Edit
October 2013
Edit
November 2013
Edit
December 2013
Edit
January 2014
Edit
February 2014
Edit
Future of Star Wars comicsEdit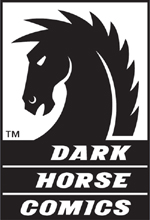 After The Walt Disney Company acquired Lucasfilm in late 2012, it became unclear as to what the future of Star Wars comics would be with Dark Horse Comics. After the acquisition announcement was made, Dark Horse President Mike Richardson issued a statement saying: "Dark Horse and LucasFilm have a strong partnership which spans over 20 years, and has produced multiple characters and story lines which are now part of the Star Wars lore. Star Wars will be with us for the near future. Obviously, this deal changes the landscape, so we'll all have to see what it means for the future."[1]
At the Dark Horse panel at San Diego Comic-Con 2013, a fan again asked what the Disney deal means for Dark Horse and Star Wars. Editor Randy Stradley said: "So far we have not experienced any changes. We are on pins and needles waiting to find out what the future holds for us, and the license. About as near as we can get is we'll found out sometime this year. Going full speed ahead [in the meantime], and new projects are being lined up at Comic-Con." It was also said at the panel that Dark Horse anticipates that it will continue publishing Star Wars comics through 2014.[2]
In December 2012, it was reported that Star Wars comics would be published by Marvel Comics once the Dark Horse contract expires. Marvel is owned by Disney so such a decision would mean that Star Wars comics were handled internally, but there has been no confirmation about a Marvel Comics contract.[3]
Notes and references
Edit
External links
Edit
Community content is available under
CC-BY-SA
unless otherwise noted.