"Every developer dreams of creating games for the Star Wars universe... The new experiences we create may borrow from films, but the games will be entirely original with all new stories and gameplay."
―EA Labels President Frank Gibeau
In 2013, Lucasfilm and The Walt Disney Company announced that Electronic Arts had secured a multi-year, multi-game license to exclusively develop new Star Wars video games. Some games that were under development, such as Star Wars: 1313, have since been in limbo. Others, like a new Star Wars: Battlefront game, have been revived under Electronic Arts' development. New games will not be released until at least the spring or summer of 2014.
This page documents information about all of the confirmed Star Wars games that will be developed, and the rumored Star Wars video games that may be developed.
Star Wars: The Old RepublicEdit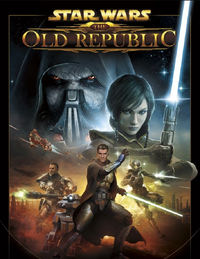 Main article: Star Wars: The Old Republic
Star Wars: The Old Republic is a massively multiplayer online roleplaying game set in the Old Republic era, centuries after Star Wars: Knights of the Old Republic and Star Wars: Knights of the Old Republic II: The Sith Lords. The game is a loose continuation of the Knights of the Old Republic series, with appearances by Revan and the Jedi Exile, and it ties up some of those games' plots. The game is set in the aftermath of the Great Galactic War in the Cold War and, later, the Second Great Galactic War.
The game, which is part of a multimedia series with books, comics, and more, was released on December 20, 2011. Its servers are currently still running, with hundreds of thousands of subscriptions, and the game is profitable. It has since gone from subscription-only to free-to-play. An expansion pack, Rise of the Hutt Cartel, was released on April 14, 2013.
Star Wars: BattlefrontEdit
Main article: Star Wars: Battlefront
After five successful games in the Star Wars: Battlefront franchise, the last one being in 2009, Star Wars fans were anxious to play another game in the popular series. Based on insider reports, what was then known as Star Wars: Battlefront III was long in-development at LucasArts. However, it was later reported that the game was cancelled, but recent reports had suggested that another game, Star Wars: First Assault, would be a pre-cursor to Battlefront III.[1] The game's future again became uncertain once LucasArts shut down its development wing and shifted to a licensing model.[2]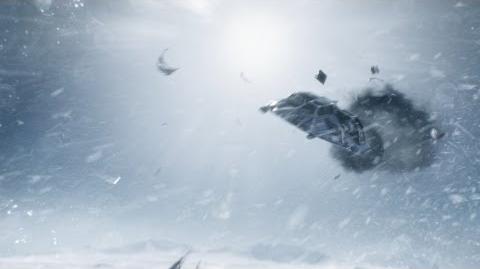 In May 2013, the possibility of Battlefront being revived started to seem likely. Electronic Arts CFO Blake Jorgensen said that, "The opportunity to do a new Battlefront, for example, which is one of the very popular Star Wars games, or some of the other traditional games that were made, is very exciting."[3]
EA officially announced a new Battlefront on June 10, 2013 at their E3 press conference. Little is known about the game, currently titled Star Wars: Battlefront, but it is known that the game will be developed by EA subsidiary DICE and will play on EA's new Frostbite 3 engine. The teaser trailer EA released shows a soldier running through the snow during the Battle of Hoth, as a snowspeeder crashes and an AT-AT approaches, suggesting that the game will take place at least partly during the Rebellion era.[4]
Rumored games
Edit
Star Wars: 1313Edit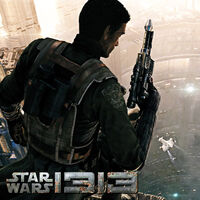 Star Wars: 1313 was a bounty hunter video game, featuring Boba Fett, that centered around a level of Coruscant called Level 1313 in the Coruscanti underworld. That game was first announced in 2012 and became highly anticipated, particularly once it was announced that Boba Fett would be a character. Set somewhere between 10 BBY and 5 BBY, between Star Wars Episode III: Revenge of the Sith and Star Wars Episode IV: A New Hope, the game would focus on "a part of the Star Wars mythos that we've always known existed, but never had a chance to visit." As a combat-driven game, LucasArts had said that the action would be fast-paced and utilize human-centric skills and abilities, rather than Jedi powers.[5]
On April 3, 2013, Lucasfilm announced that it was shutting down LucasArts' development wing and switching to a licensing-only model. With that came the news that development on Star Wars: 1313 had ended, making it unlikely that the game would ever be released.[6] Later that month, however, Lucasfilm received an extension on its ownership of the Star Wars: 1313 trademark, suggesting that they are not quite ready to label the game as being cancelled.[7] The company also currently maintains a 1313 website with behind the scenes videos about the making of the game.[8]
Other titles
Edit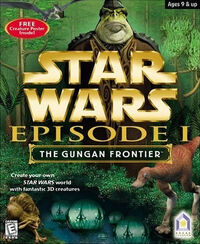 In May 2013, it was reported that Lucasfilm has registered a number of domains that could be titles for new Star Wars video games. While one title has since been revealed as the new animated series Star Wars Rebels, there are a few other titles that could be video games. Three that have sparked considerable attention are gunganfrontier2.com, gunganfrontier3.com, and gunganfrontier4.com. Star Wars Episode I: The Gungan Frontier was a game released in 1999 as a tie-in to Star Wars Episode I: The Phantom Menance, and the game was primarily directed at children.[9] It is possible that these names could be hinting towards sequels, but that is not confirmed.
Beyond the Gungan Frontier titles, there are a few more that could be video games. These include order67.net, starwarsalliance.com, starwarswolfpack.com, wolfpackadventures.net, and wookieehunters.com.[9] There is no confirmation as to what any of these titles could be for, but they do at least appear to be titles that could become video games developed by Electronic Arts.
Notes and references
Edit
Community content is available under
CC-BY-SA
unless otherwise noted.