Dave Filoni, one of the executive producers of Star Wars Rebels, has once again tweeted art for the upcoming animated series. This time, in the form of a TIE fighter pilot:
The TIE fighter he drew was something he previously tweeted, before the initial announcement of Star Wars Rebels. We reported on that here.
In the official Star Wars Rebels announcement video, Filoni mentioned that much of the design work for Rebels is based on the original concept art of Ralph McQuarrie created for Star Wars Episode IV: A New Hope. This pilot design seems to fit that concept art design, with elements reminiscent of the original stormtrooper concept art. You can see that art here: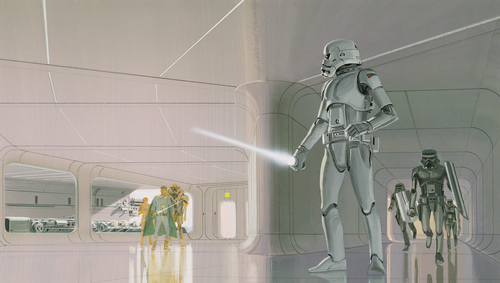 Further details on Star Wars Rebels are still scare, but we have begun to learn more. Greg Weisman, one of the executive producers of the show, recently tweeted that the first season of the show had been broken. In storytelling, to break a story means that the basic framework has been worked out, so the writers have thus far figured out at least the beginning, middle, and end of the first season.
What do you think of the designs so far? Let us know in the comments!
Community content is available under
CC-BY-SA
unless otherwise noted.