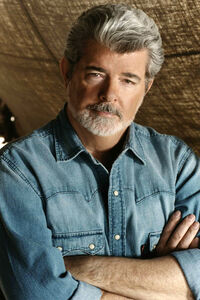 The White House today announced the recipients of this year's National Medals Medal of Arts and National Humanities Medals. Among the recipients of the National Medals of the Arts is Star Wars creator George Lucas. In describing the recipients and why they will receive the medals, the White House said:
George Lucas for his contributions to American cinema. By combining the art of storytelling with boundless imagination and cutting-edge techniques, Mr. Lucas has transported us to new worlds and created some of the most beloved and iconic films of all time.
The medal is part of the National Endowment of the Arts, which has "awarded more than $4 billion to support artistic excellence, creativity, and innovation for the benefit of individuals and communities" since it was established in 1995.
The awards will be presented next week, on Wednesday, July 10, 2013, by President Barack Obama in the East Room of the White House. Lucas was previously the recipient of the National Medal of Technology, which was awarded by President George W. Bush in 2006.
Congratulations to George Lucas and all the other recipients!
Community content is available under
CC-BY-SA
unless otherwise noted.