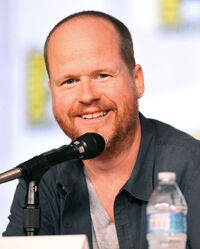 Empire Online recently caught up with Joss Whedon, director of last year's mega hit superhero film The Avengers, about what lies ahead for the wildly anticipated follow up that he is again writing and directing. Though he talked primarily about The Avengers 2 and what his approach to the characters and story will be, Empire also asked him if he was disappointed about not being able to direct Star Wars Episode VII, which will be directed by J.J. Abrams. Whedon said:
"There was a moment of rue that I was already committed, I'm not going to lie, because who didn't want to do that as a kid? But I think they got the right guy so just knowing that I'm going to enjoy the film when it comes out is great. I don't even have to do any work. Can J.J. also make Avengers...?"
Whedon has established himself as one of the nerd kings in the last few years, so it was no surprise to hear that his name had been floated as a possible director before Abrams was hired. After all, this was the man who brought us such beloved shows and films as Buffy the Vampire Slayer, Firefly, Dr. Horrible's Sing-Along Blog, and The Avengers, so a lot of fans were clamoring to see Whedon in the director's chair. Perhaps he could direct a future installment of the saga, once he's free of his duties with Marvel.
Would you like to see Whedon direct a Star Wars movie? What kind of Star Wars movie? Let us know in the comments!
Community content is available under
CC-BY-SA
unless otherwise noted.