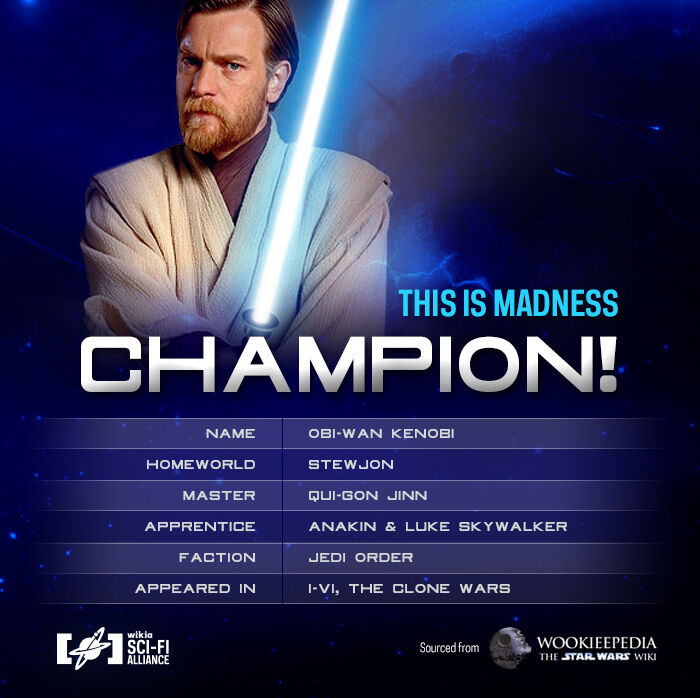 Mustafar. Death Star. This is Madness.
What do those three things have in common? They're all where Obi-Wan Kenobi and Darth Vader had their epic showdowns. Just like the fateful duel on Mustafar, Obi-Wan has taken the prize in this year's StarWars.com "This is Madness" character tournament, defeating his former apprentice 59% to 41%.
Here on Star Wars Fanpedia, fans picked who they thought would win in "Predict the Madness." Over 4,500 fans entered the contest, but only one had a perfect bracket—a testament to Obi-Wan's dark horse win. We will announce all of the "Predict the Madness" winners, chosen from fans who had the most correct brackets, later this week. Those lucky fans will win a prize from Sideshow Collectibles.
Was the Force with your bracket? Find it by clicking here.
Read our official rules here, and check out the this gallery of awesome prizes:

Congratulations to Obi-Wan Kenobi!
__NORAIL__