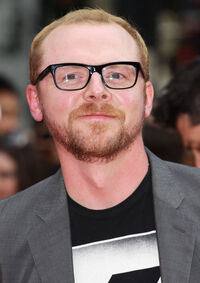 Earlier, we reported on what Star Trek Into Darkness actor and celebrity Star Wars superfan Simon Pegg said about whether he would want to appear in Star Wars Episode VII, and we touched on his thoughts about J.J. Abrams directing Episode VII. In an interview with TotalFilm, Pegg said that "If anyone can pull [Star Wars] out of the mire, it's J.J." Further, he said, "What will he bring to the franchise? Everything that was missing from the last three."
Pegg hasn't shied away from his criticism of the Star Wars prequel trilogy. Spaced, a British sitcom which he co-created, co-wrote, and starred in, featured his character in a depressed state over his disappointment in Star Wars Episode I: The Phantom Menace. The character's rant about the film, and, in particular, Jar Jar Binks, was later featured in the documentary The People vs. George Lucas.
The criticism made its way into the TotalFilm interview. Pegg said that George Lucas "seemed to misread what made the first ones great, and concentrate on things that people didn't really care about, or willfully ignore the things that people cared about." Abrams, he believes, will embrace the things that people loved and bring the fun back to the series, noting that Abrams brought "Star Wars magic" to Star Trek and Star Trek Into Darkness.
To see more of Pegg and Abrams' thoughts about Star Wars, check out their conversation on SkyMovies: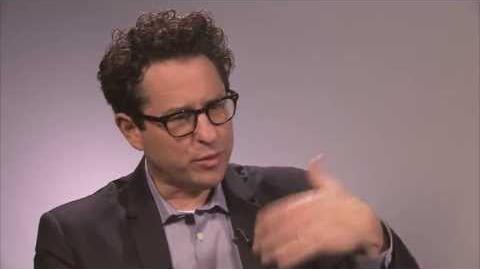 Do you agree Simon Pegg about J.J. Abrams? Will the director reinvigorate the franchise? Sound off below!
Community content is available under
CC-BY-SA
unless otherwise noted.