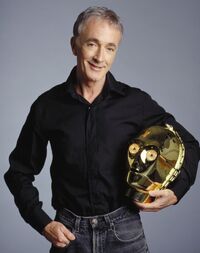 Anthony Daniels, who famously played the ever-worrisome protocol droid C-3PO in all six Star Wars films and the Star Wars: The Clone Wars TV series, recently spoke to Bleedingcool and was asked what his involvement might be in Star Wars Episode VII and the rest of the sequel trilogy. Daniels said, "What I always say to that is "Wait and see." Let's keep the suspense going."
Now surely you can't be satisfied with that? This is C-3PO we're talking about here! Luckily, the interviewer was able to draw a bit more out of him when they asked specifically if Lucasfilm and Disney had spoken to him yet.
"I'd rather not comment. You will recall I've always had a rather discreet attitude, or a professional sense of discretion. I don't blab things about the script. I think that would be very unprofessional, or childish. Let the films, stories and so on unroll as they should, when the audience first sees them... or, strangely, when they buy the tie-in novel some months before the film comes out."
That was vague enough to mean any number of things, so I won't try to unravel it. However, my hope is that Daniels is hinting at his return. Star Wars without C-3PO just wouldn't be Star Wars, and luckily robots can presumably live forever. That bodes well for the return of our gold friend.
Are you excited about the possibility of seeing C-3PO again? Let us know in the comments!
Community content is available under
CC-BY-SA
unless otherwise noted.