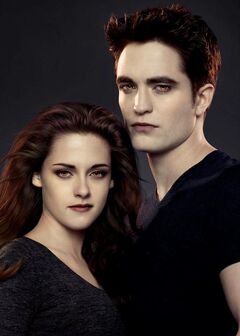 Robert Pattinson and Kristen Stewart have proven to be box office gold with younger fans. As the stars of the hit Twilight film series, based on the books by Stephenie Meyer, they have helped the five movies make a whopping total of over $3 billion at the box office. You would think that a producer would want them in their film to help it be successful, right?
Not the Star Wars producers, that's for sure.
Even though the leaked casting breakdown reveals two roles that could fit for the two actors—a "late-teen, female" heroine who is "independent," has a "good sense of humor," and is "fit," as well as a "late twentysomething male, fit, handsome and confident"—the Star Wars Episode VII filmmakers apparently want nothing of it.
According to Hollywood Life, a source revealed to them this:
"No matter what any agent says or whatever a star says, they want to work with JJ Abrams and be a part of the Star Wars saga because it's bound to be the biggest grossing new set of films of all time. It's a no brainer, but those at Disney and JJ want nothing to do with the hoopla and the reaction of the hardcore fans would have if Rob or Kristen were cast. They are being judged enough on every move they make that [producers] don't want to make things hysterical to the fan base."
Another source allegedly said that while the two stars aren't pursuing Star Wars, "if it was offered to them, they would 100% talk to executives, JJ and Disney. It would be foolish for them not to take that call."
We don't know who these sources are or how they know this information, so take this all with a grain of salt. However, I do think it's safe to say that neither Rob nor Kristen will be in Star Wars given the negative critical reception of the Twilight films.
Who do you want to see cast in Star Wars Episode VII? Let us know in the comments below!
Community content is available under
CC-BY-SA
unless otherwise noted.